There I was, playing along, trying to stop the llamas from eating all the pizza, like ya do, when I realized that the gang is fast closing in on their senior year of University and I have no idea who the heir is going to be. I love all four of these nutcases so much, and each one would be buckets of fun to play.
So! I'm leaving it up to you, dear readers. You will choose the heir. As a reminder of various stats and such, here are the contestants: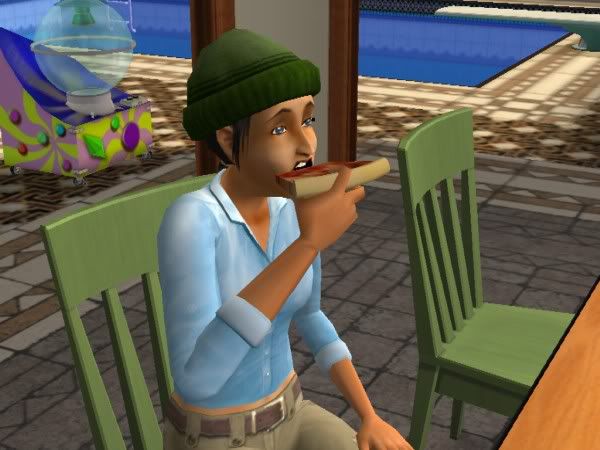 First up: Chico, everyone's favorite fake Italian stereotype, shown here doing one of her three favorite things: eating.
Here of course is another of her favorite things, insulting Weird Hair Cheerleader. Her third favorite activity is playing the piano, at which she excels.
Chico is a Knowledge Sim, with the LTW to max all 7 skills. She is currently involved with the siblings' housemate, Trina, and periodically rolls and then un-rolls wants to get engaged to her.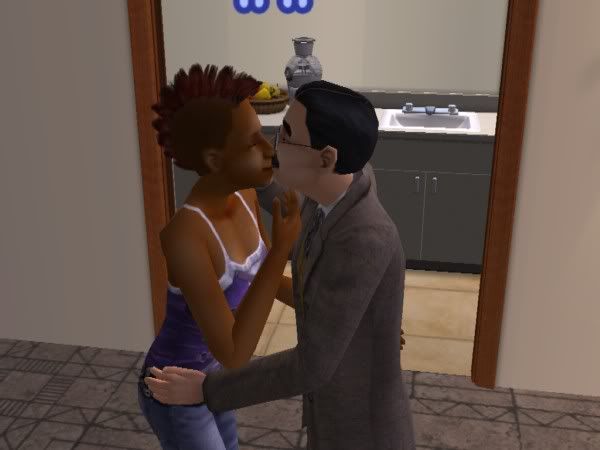 That might turn out to be a bit of an awkward situation in the future though, because Trina and Groucho managed to get crushes on each other behind my back, and the next thing I know they're all autonomous smoochy-smoochy in the kitchen.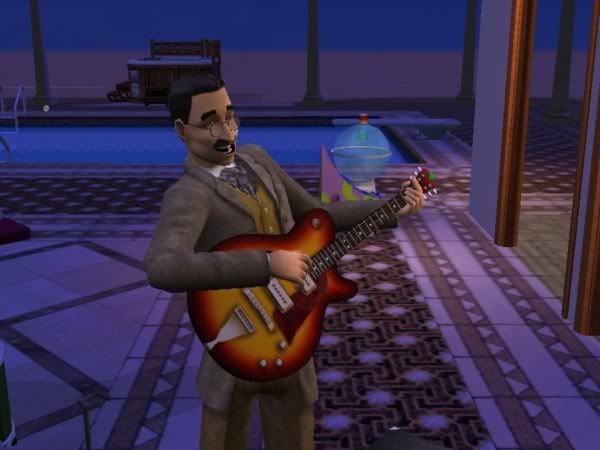 That also may be a problem because Groucho is involved with Ashlee Wade, his childhood sweetheart. She is the Mrs. Claypool to his Rufus T. Firefly, and I thought they were meant to be, but I do have to admit that Trina is pretty cool. Also, Ashlee may not be the sharpest crayon in the box (viz. her being completely fooled by Chico's pajamas-and-eyebrow-paint disguise during the war with Hamsterdam).
Anyway, the next contestant is Groucho: charming, loquacious, and oddly persuasive, the only thing less convincing than his facial hair is his credentials for whatever career he has recently installed himself in. Groucho is a fortune Sim with the LTW of being The Law.
Next up is Zeppo, the straight man. All he wants is a nice, ordinary life with his beautiful love-at-first-sight fiancée, Lora, but his loyalty to the family and willingness to get pulled into Groucho's schemes means that his future is never going to be as calm as he envisions it.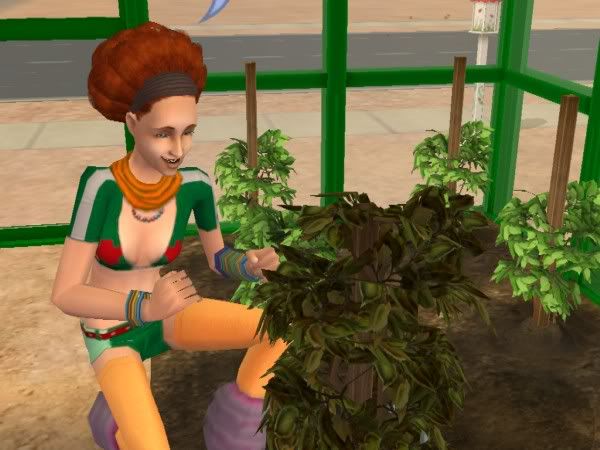 And finally, the silent and often inscrutable Harpo. Always easily recognized, from her giant red curls to her...interesting fashion choices, Harpo defies all understanding. From spending so much time with her plants, Harpo has gained a gold gardening badge, and while she can't exactly talk to the plants, the strawberries seem to understand her whistles, honks, and emphatic gestures just fine.
Harpo is currently the only sibling without a significant other, and while her taste in women more or less resembles Chico's, I'm not really sure what her ideal girl would be like, and we'll just have to wait to find out.
Vote in the comments, or on the Kirkegaard Legacy thread at Boolprop.com, if you are so inclined.